In House Sessions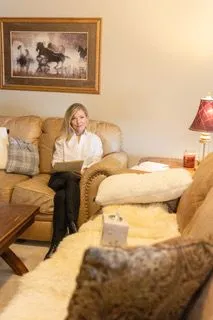 You come to me at 24 Cabernet Court in the south end of Sudbury. We spend an hour together. You talk and unload all of the big bad and ugly things that are making you unwell. I listen. Then, we work together to create a plan that is right for you. The plan is created to get results. The last thing I want for you is to book sessions week after week and for you to not experience lasting change for the better. These plans are presented to you as gentle challenges. These gentle challenges are what i call baby steps. We need to practice consistency over intensity. This practice is created for success longevity. The practices and challenges are based on Cognitive Behavioural Therapy.
Walk & Talk
It is mind blowing how much more people tend to open up during walk and talk sessions. Social cues and eye contact can be complicated for some, but while in movement and meandering, the flow and ease of deep and emotional conversations can be much easier to deal with. And along with my walk and talk sessions, I offer up gentle challenges, like I would during the in house sessions.
Online Facetime
Many of my clients (almost 50%) live out of Sudbury. So we use the magic of technology. Some in town clients prefer online sessions as well. There are many great reasons to choose online sessions. No traffic, zero time commitment to get to your session, AND I can see you in your most comfortable natural environment. When I get a glimpse of how you live, what you surround yourself with, I can lovingly and gently add gentle challenges to help you make some small changes that will help you with your overall success.
First Session at Jungle Gym Gymnastics

This fun and exciting way to get your child or teen in to see me for regular sessions is the BEST ice breaker ever. I would meet you and your child or teen at Jungle Gym's new location on Kelly Lake road. Then, your child or teen and I will play, hangout, get a good bouncy workout in while your child or teen shares their thoughts, fears, and hopes with me. This kind of session takes a little more work and time to book, as I would have to work with your schedule, my schedule and JG's schedule.